Singapore is a charming city with an enticing blend of past and present; there are countless sightseeing options here which include colonial buildings, temples and other traditional edifices set amongst state-of-the-art skyscrapers and creative contemporary buildings. Brightsun Travel offers cheap flights to Singapore, taking you to the heart of this diverse city. Check out Singapore's top architectural buildings below…
Marina Bay Sands
Marina Bay Sands is one of Singapore's famous icons and a feat of cutting-edge architecture. This luxurious resort was designed by famous modernist architect Moshe Safdie and completed in 2010 with curved, definitive towers, thousands of hotel rooms, a shopping mall, museum, theatres, restaurants, a floating pavilion and the world's largest atrium casino. This advanced structure is an amazing addition to the city's skyline.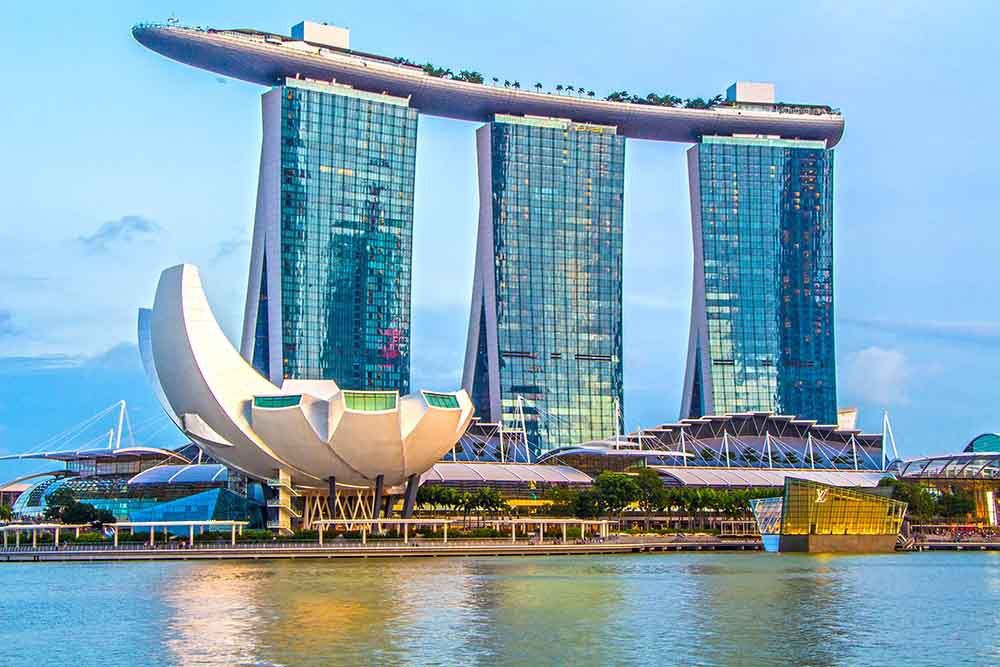 Thian Hock Keng Temple
Singapore is a religious city with plenty of glistening temples, including the Thian Hock Keng Temple, which is the oldest in the city, constructed in 1840. This stunning structure features traditional Southern Chinese architectural styles, and interestingly was built without a single nail or concrete; instead it was just built with tiles, wood and stones. There are many intricate sculptures and imposing columns to admire at Thian Hock Keng Temple.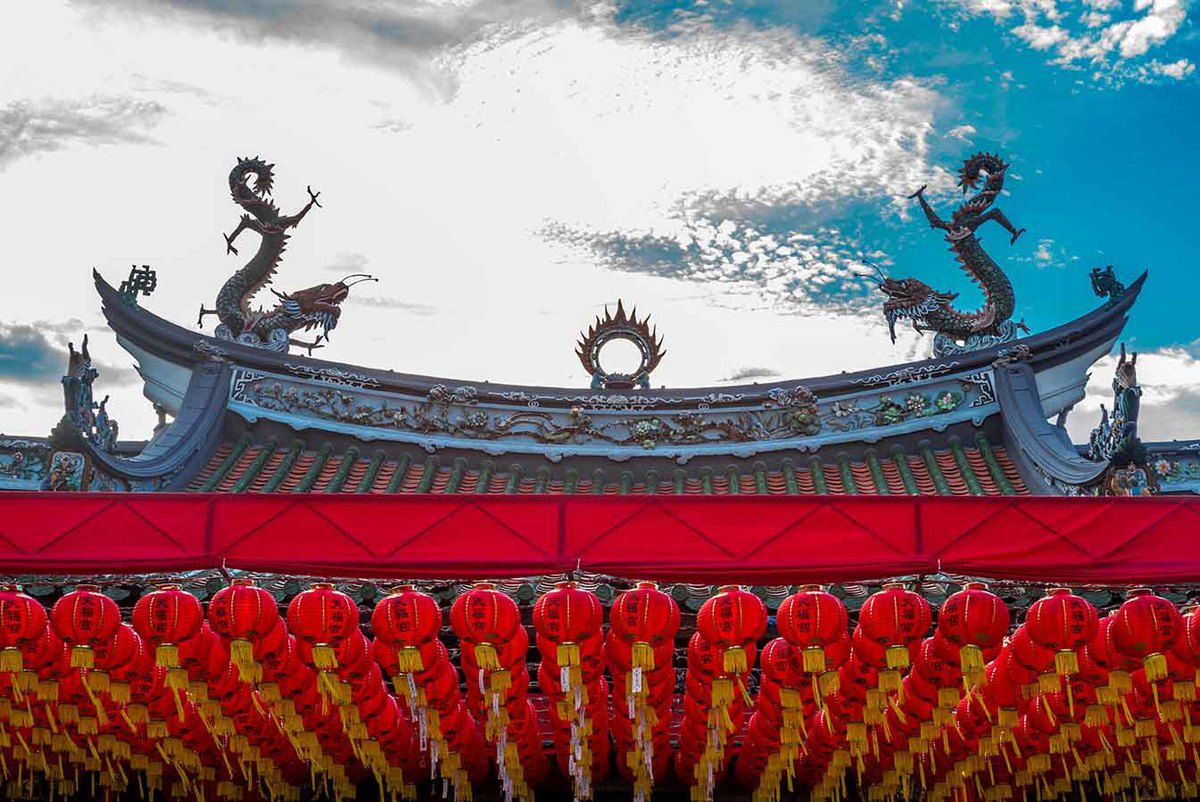 The Interlace
This state-of-the-art apartment complex was designed and completed by Ole Scheeren in 2013. It's one of the city's largest residential buildings offering a whole new approach to modern living. The unique, intricate structure is a vertical shaped village of interlocking, identical apartment blocks that are stacked like Jenga blocks in a hexagonal manner around lush green courtyards. One thing for sure is that you won't find another building like The Interlace.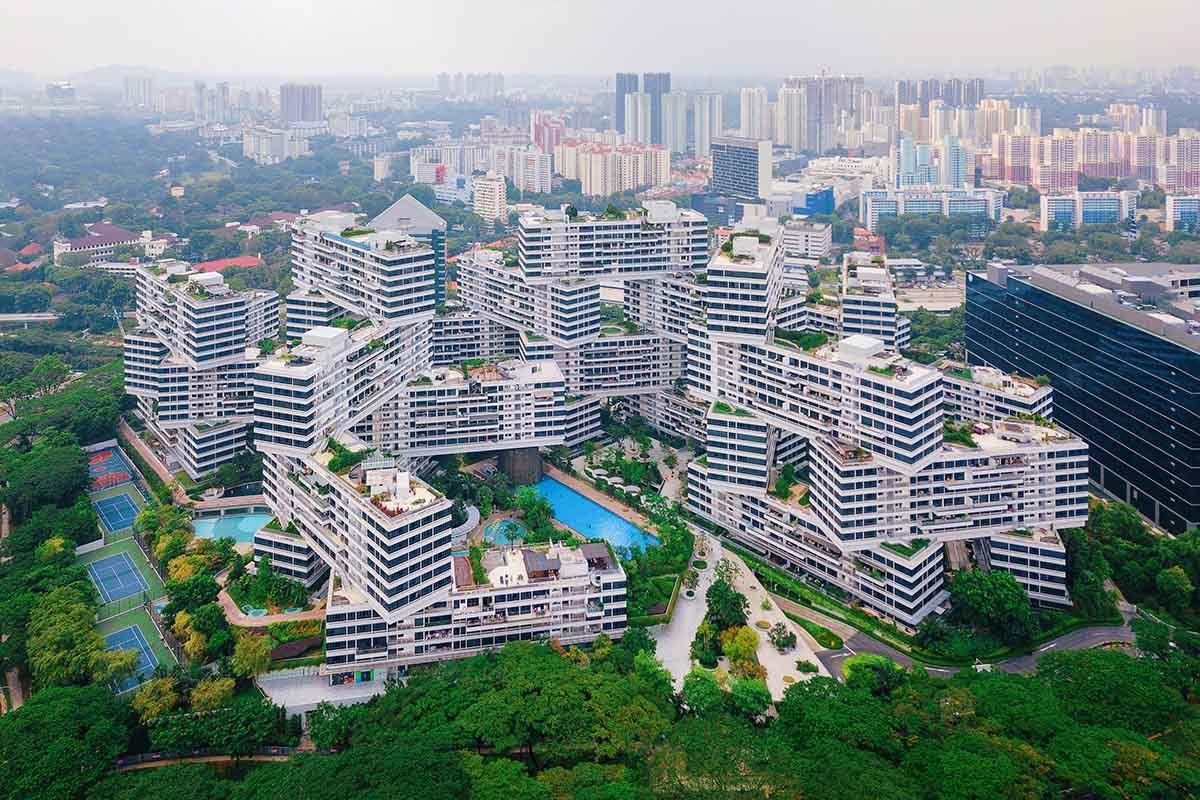 National Gallery Singapore
The National Gallery Singapore dates back to 1929, occupying the former City Hall and Supreme Court, two of the city's national monuments. This beautiful building is now a 21st century icon with added contemporary designs, though it still features preserved traces of Singapore's past with colonial elements from the 1920s-30s, creating a blend of modernity and heritage with beautifully restored architecture.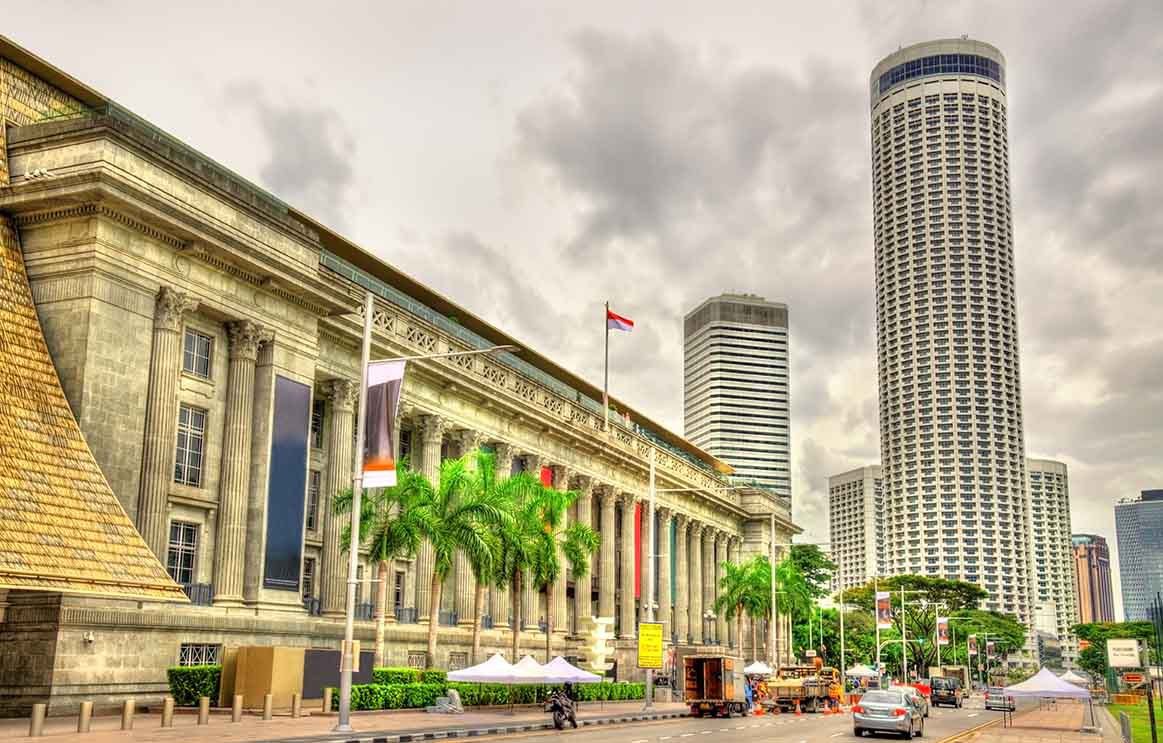 Helix Bridge
Helix Bridge is a pedestrian walkway between Marina South and Marina Centre, and a true landmark of Singapore. The one-of-a-kind monument opened in 2010 and features a geometric design. The bridge's walkway is encircled by helix structures that are made of stainless steel and glass, inspired by curved DNA molecules. The bridge's double helix structures illuminate in the evenings with multi-coloured LED lights that accentuate the bridge's curved design.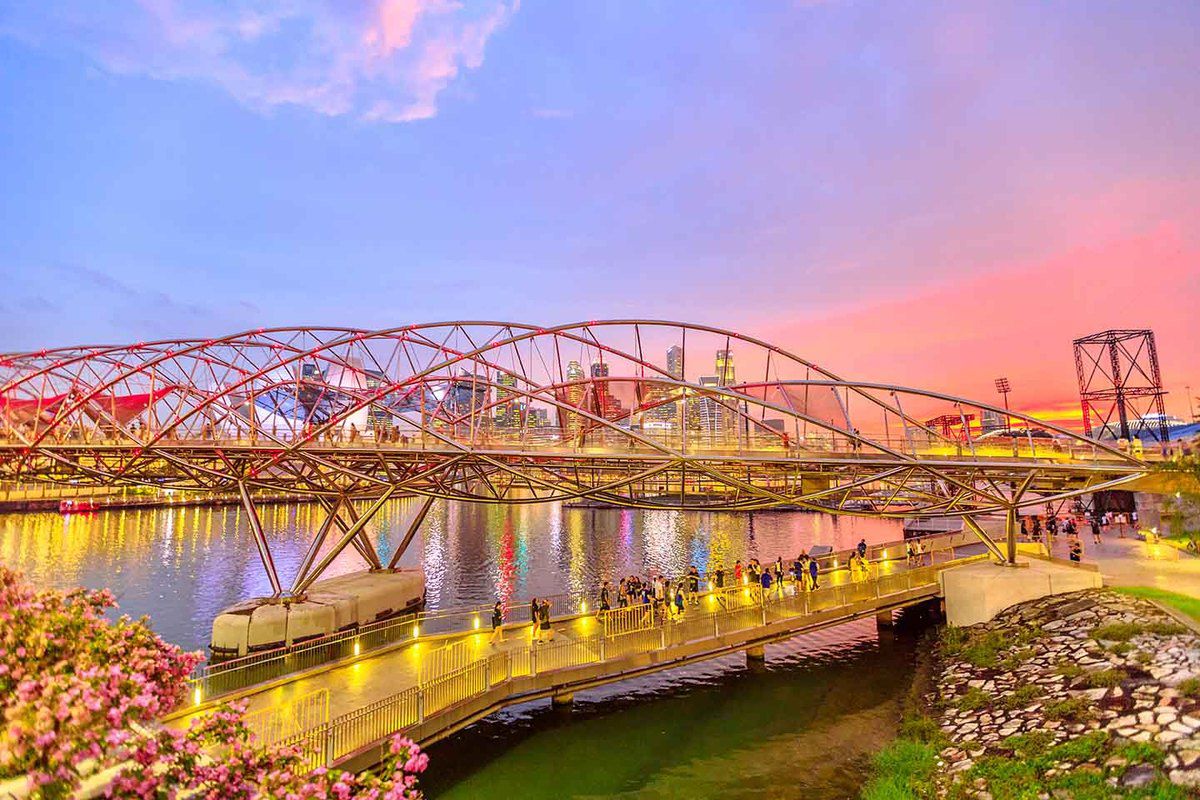 Book cheap air tickets to Singapore with Brightsun and look forward to exploring the city's diverse array of architectural marvels.